Welcome to Pharmagen Limited.
The leading producer of API (Active Pharmaceutical Ingredient) in Pakistan serving more than 215 customers both local and mulinational companies such as GlaxoSmithKline, Novartis, Wyeth. Brief Overview →
X
A Brief Overview Of The Company
Pharmagen Limited is the leading cGMP compliant and ISO certified manufacturer of Active Pharmaceutical Ingredients (API's) in Pakistan, currently producing number of different molecules in the Penicillins and Cephalosporins range on separate and dedicated production plants at its manufacturing facility near Lahore, Pakistan. The facility is capable of producing around 1300 Tons API's Per annum.
A new multipurpose production facility has started its commercial operations in 2014.
The company was established in 1990 by a group of highly dedicated professionals and technocrat having proven experience in successfully promoting and managing bulk drugs projects.
The Company's business model is based on long term strategic business relationship with customers and suppliers. Our long-term relationship with multinational and quality conscious companies testifies to pharmagen's commitment to product quality and customer satisfaction.
Dynamism and professionalism have been the hallmark of pharmagen's growth through the years.
Research and development is an integral part of Pharmagen. Our research and development manifestation is our belief in quality improvements and innovation aimed at adding value for all stake holders.
About us
Pharmagen Limited is an ISO 9001-2008 & ISO 14001-2004 and OHSAS 18001:2007 Certified (from "UKAS" United Kingdom Accreditation Services), GMP complying Public Limited Non-Quoted Company, Established on 24 November 1990.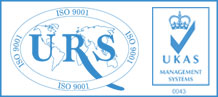 Certifications
Quality Management System (QMS) ISO 9001:2008
Environmental Management System (EMS) ISO 14001:2004
GMP Cetification by Drug Regulatory Authority, Government of Pakistan. (DRAP).
Why choose us?
Quality
We are known as the best source of quality products:
State of the art manufacturing facility with an A grade plant rating by DRAP
Commercial
Competitive Pricing to give you the best value for money.
Low Inventory Cost, minimizing Financial Cost and allowing for improved Cashflow.
Services
Personalized care and attention
After Sale Service officers available to answer any technical, commercial queries.